Zoo Photo Class Field Trip
At the Thursday Photo Club meeting, there was quite a bit of interest in a photo outing to Henry Doorly Zoo.
Photo Club goes to the Zoo
Saturday, November 4th
8am to 10am. Admission to the zoo all day is included.
Cost – $40. Pay at the zoo
Sign up by Friday October 27th. The zoo requires signing a waiver to attend.
If you would like to attend, please email Brent directly at bbqribsyum@gmail.com
Download waiver form for the zoo. Fill it out and bring with your $40 fee. Don't forget to let Brent know if you are coming. We need at least 10 people. Only three so far have committed.

Mike Benkis, who gave a presentation to the club recently, will be our guide.

The exhibits Kingdom of the Night (we would get to see it with the lights on!), and the Aquarium have been recommended. They are close to the entrance (little walking). The zoo is checking on the indoor Jungle as an option – but that is not a certainty.

The $40 per person fee, includes admission to the zoo for the day.
We are looking for a minimum of 10 people. More than 10 is fine.

If you would like to attend, please email Brent directly at bbqribsyum@gmail.com.
Please sign up as soon as possible. At least by this coming Friday, October 27th.

We hope to see you there!


Photo Contests
Nebraskaland Magazine has a photo contest. entries are to be in by October 31, 2023. A little late notice eh? But if you have time to rush an entree to: https://magazine.outdoornebraska.gov/photocontest/
Free photo contests listing from Photo Crowd
https://www.photocrowd.com/photo-competitions/
Milky Way
For those of you interested in improving your astro-photography.
Printing Your Photos
Jay Davis will be sending me soon a list of resources and I will post in an upcoming blog.
November 16 Photo Club Meeting
Rockbrook Camera is our guest presenter. "What's New in Photography" New equipment.
Zen Photo Gallery-Your Portfolios
Please consider utilizing this opportunity to show off your photos to friends, family, and the world. Take a look, click link below. If you would like to have your own portfolio, send me your .jpg files and I will generate your own portfolio.
https://fontenelleforestphotoclub.org/ClubPortfolios/
Allen Vrana Wins
Allen won our door prize from a drawing at the September meeting. Tickets for the drawing were handed out to members who paid their dues the night of the meeting. Congratulations Allen.
This hand made cutting board was made and donated by Phil Mininni for this drawing.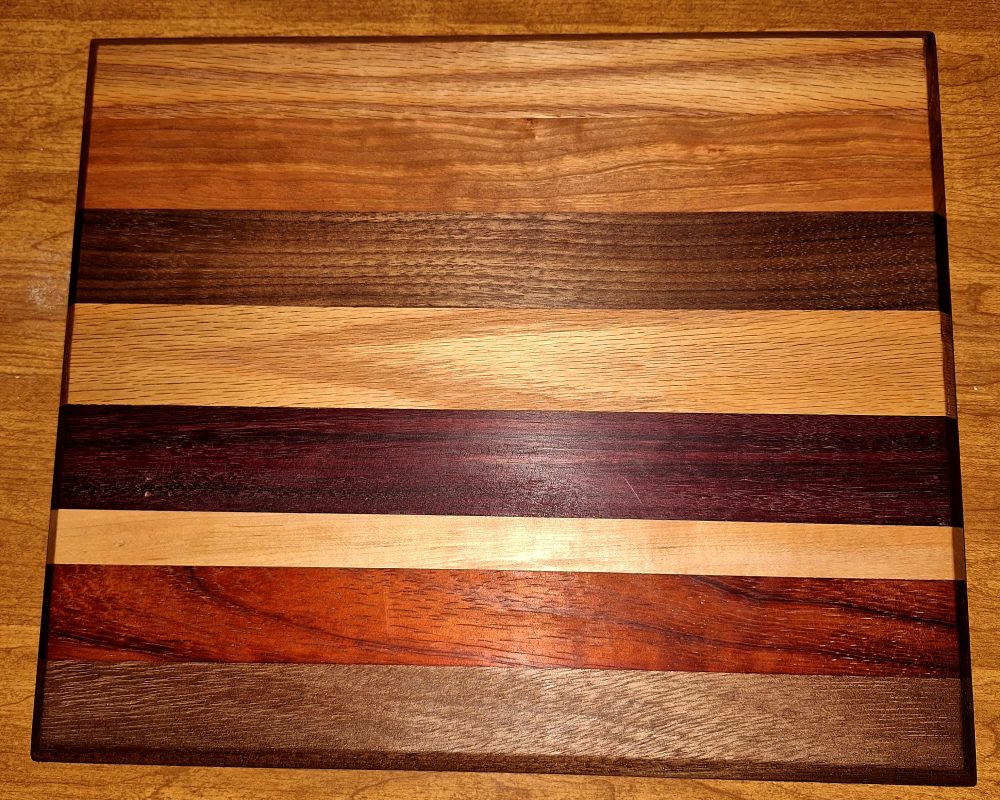 Still need a president and vice-president