Bellevue Library Display
We still don't have enough "monuments" photos. Please try to help us out by going through your photos and give us those "monuments" photos. You can contact Phil or Kathleen via email to arrange delivery of your photo.
Fontenelle Forest Photo Club Contest
Bellevue University is having an employee art show. This will impact our photo contest display. Here is a schedule:
Setup: – Saturday June 10, 2023, 10:00 AM – 12:00 PM
Critique: – Thursday, June 15, 7:00 pm till around 9:00 pm
Take down: – Saturday, July 8, 10:00 AM – 12:00 PM
It will be slightly less time hanging in the gallery but we didn't have a choice due to the University's in-house art show.
See below about the Gage County Museum Photo Contest.
April 20, 2023 Photo Club Meeting
Starts at 7:00 PM at Fontenelle Forest. Mike Benkis will be our speaker. He is going to give a presentation on his work at the zoo and what that did for his journey in photography.
Mike's bio
Mike started in Wildlife photography back in 2014 and has had his wildlife work published by the Omaha World Herald, Nebraskaland Magazine, Omaha Audubon Society, and Nebraska Games and Parks. He has always been passionate about wildlife, especially birds since he was young. This passion led him to join the Boy Scouts where he reached the rank of Eagle Scout. As an adult, Mike has volunteered for organizations such as Fontenelle Forest and the Omaha Audubon Society. His interests in Falconry eventually led him to photography. He and his wife Amy started to get into Portrait work in 2016, which turned into a shared passion for fine art and fashion photography.
Mike's website
The Dye's have moved
and cannot fit everything and are downsizing. The stuff they are not taking are being auctioned off starting April 10. This is an on-line auction with Auction Solutions Inc. Their website. https://www.auctionsolutionsinc.com/. I could not find the spot for the Dye's material. It may not be posted yet, since it doesn't start till the 10th.
Zoo Field Trip
Kathleen is getting the info for a possible field trip at the zoo. Details to come soon.
Zoo Photography Tips Video
This is about eight and a haft minutes long.
Gage County Museum Photo Contest.
Gage County Museum in Beatrice Nebraska is holding a photo contest. The subject matter is the Filey Barn. Those of you who attended one of the two evenings photographing the Milky Way, at the barn last summer, may want to enter the contest. Note: it is a fee based contest.
Deadline is May 1st, 2023
We are looking for photographs of the Filley Stone Barn.
Open to all artists aged 18 or older.
The following types of submissions are allowed:
Event, still life, architecture, black and white, landscape, astrophotography, arial photography, conceptual, and drone.
Submissions must include one framed print image and one saved jpeg file of high quality (300 dpi/ppi), no bigger than 2MB but preferably over 1MB. Please label the submission images with your last name and the title of the artwork as the file name it is saved under. Do not use watermarks, copyrights, or identification marks on the photos. Submit an artist's biography along with the images and entry form.
Entry Fees: the application fee is $16 for 1 image, $25 for 2 images, $36 for 4 images, and $50 for up to 6 images.
Awards: All accepted artists will have their work displayed at the Art in the Barn event in August 2023. The winning artist will receive $150, and their photo will be used on all Filley Stone Barn 150th anniversary merchandise. 1st, 2nd, and 3rd place entries will appear alongside information about their artist in an article in our newsletter. Photos will be on display at the Beatrice Library from May 2nd to August 4th during the judging period.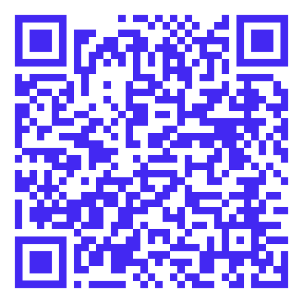 Scan this QR Code to Register Online Terms and Conditions: Artists agree that the GCHS will archive chosen photos as part of a museum collection and used for marketing, promotional, and display purposes. The winning artist gives GCHS all copyright over submitted photo. The QR code scan worked for me.
Entry submission: Attach your photos, bio, check and entry form in an email to director@gagecountyhistory.org or by mail to Gage County Historical Society P.O. Box 793, Beatrice, NE, 68310. You may drop off framed prints at the museum at 101 North 2nd Street.
Sponsored by the Farmer's Cooperative
_________________________________________________________________________________________
Submission Form for Filley Stone Barn at 150 Photo Contest
Name: ________________________________________Address: ____________________________________
Phone: ________________________________________Email: _____________________________________
Number of images: ______________________________Cost: ______________________________________
Payment Method: Check: ______________ Cash: ________________ Credit or Debit Card: ______________
The framed prints are only for the display at the Beatrice Public Library and the Art in the Barn event. Framed prints will be given back to the artist at the end of the display August 2023. This is for the judging period. We will have 6 judges to chose 1st, 2nd, and 3rd place all together.
Jpeg prints will be archived into the Gage County Historical Society's personal history along with the biography of the artist for future exhibit display 100 years from now. The winning print will be in the hands of the Historical Society to be used on t-shirts, posters, puzzels, coasters, or whatever we decide to purchase for the 150th Anniversary merchandise for 2024. The 1st, 2nd, and 3rd place artist and their prints will be featured in our September Newsletter.
All proceeds go to the mason work needing to be done for the Filley Stone Barn.
If you guys have any questions, please feel free to ask.
Thank you,
—
Cassandra Dean | Museum Administrator
Gage County Historical Society & Museum
101 N. 2nd St. Beatrice, NE 68310
402.228.1679 | director@gagecountyhistory.org
Call museum for more information.
In Closing
Quite a bit of info this time. Comment below. We are still looking for a president and vice-president. Please consider offering your services when we have elections in June. I am sure someone out there can help us grow.