X on the Moon
Are you all getting ready to get those moon shots? See below Steve Carson's input.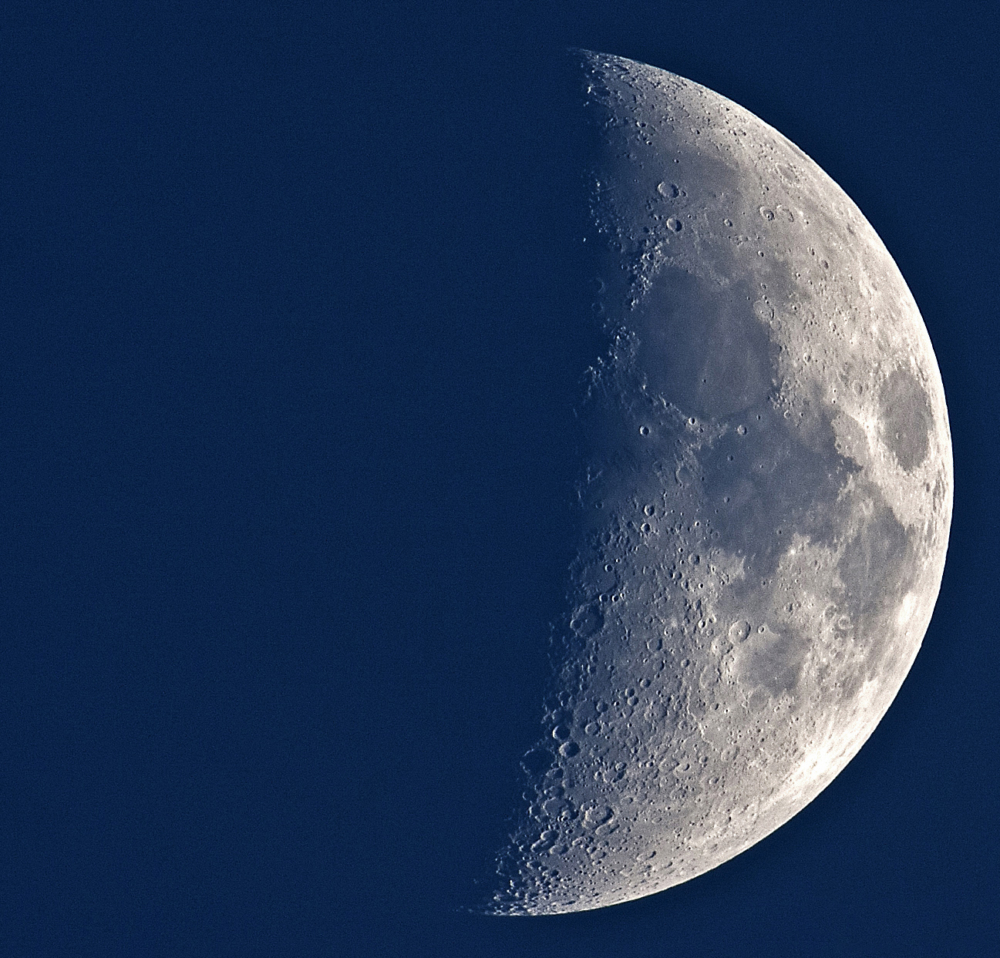 Phil,
Your timing is perfect (allows time for planning). New moon on April 22, so no moon at reasonable hours until next week.
So, here is a shot I took in 2013. Look for the V and the X on the moon surface that are only apparent near this phase (hint, look near the terminator, where the shadow meets the light).
Photo details:
6/15/2013
Canon EOS 40D
400mm f/5.6 at f/6.7
Manual ISO 400 1/250sec
I used a free program designed for astro photographers to stack several exposures. Astro photographers and microscopists are getting really good at enhancing their photographs (de-convolution). If you take multiple exposures, they are all a little different from pixel to pixel, and sometimes by less than a pixel. These photographs can be combined, and the math can increase the resolution of the photograph. These techniques can achieve photographic resolution that is better than the theoretical resolution of the lens or telescope.
Steve