FONTENELLE FOREST PHOTOGRAPHY CLUB MINUTES
JUNE 17, 2021 7pm
Meeting called to order by President Phil Mininni.
No new members.
Phil asked what we as members would like to see on our webpage or things we don't want on there. Email him at Webmaster@fontenelleforestphotoclub.org for any suggestions.
Our Vice President, Kathy Holm lost her husband, Larry "Mike" Holm, on June 10th and Kathleen sent her a sympathy card on behalf of the Club Members.
This was an in-person meeting at Camp Brewster. Doing Zoom for this meeting was not possible as there is no internet connection. Phil attempted to record this meeting on his laptop but was not successful. He will try to figure it out before we meet again in September. Part of the problem was the equipment that the forest had or didn't have.
Our Secretary Eric Scholar was absent, so Sue Mininni filled in to take minutes. There were no additions or corrections to the last meetings minutes.
Per our Treasurer Kathleen there is $1295 in the Treasure. A $300 donation was made last month to the Raptor Program for them to buy frozen rats to feed the raptors.
Photos for our display at the Forest will continue to be Water as we had a lot to put up. The next display will be pictures with pink in them that had been previously collected. It was also suggested that the members get out and explore the murals all over town and then we have a display of those in the future.
Donna Gray was not there to speak on the upcoming Photo Contest. The contest date for submission of photos will be September 1 – 12, 2021. Please do not submit anything before that date. The critique and awards will follow during the regular October meeting date. We do not have a judge yet.
We had our annual election of club board members. The new officers are as follows:
President: Phil Mininni
Vice president: Kathy Holm
Treasurer: Kathleen Crawford-Rose
Secretary: Sue Mininni
Photo display (Judy and Frank Dye), photo contest (Donna Gray), and webmasters (Phil Mininni and Brent Headley) are voluntary positions.
We can also accept "members at large" that basically volunteer to help out the officers/club with various tasks throughout the year. We would appreciate more of you getting involved when you can.
As members we ask that you pick a month to provide treats for one of our meetings. We have 8 months for treats to be brought as the first month is provided by the club and then we have our Christmas dinner (hopefully this year) so no sign up for that month other than bringing something for the dinner. We like to have two members per meeting bring something and there will be a signup sheet at the September meeting and Sue will send out reminders per email to you when it is your time. Because we don't know where we will still be at with Covid rules it is best the treats are individually wrapped items (cookies, etc.) or store-bought wrapped candy items or made-up snack bags. Be creative. We will let you know if things change. Soda and water are provided by the club.
Pat Mingarelli was our guest speaker. He is a past member of our club. His talk was on the national parks. He did a wonderful job even though we had no overhead projector. Phil will post on the website a link to his Power Point Presentation.
Submitted by: Sue Mininni
As a reminder about submissions of photos for the contest, we also don't want any photos after the 12th of September. Contest rules link .
Steve Carson says hi!
Steve recently left the club after he retired. He moved to Montrose, CO. He says he still takes pictures. This picture he took after a short drive from his home. Nice. That picture was taken from a road between Montrose and Naturita, CO.
We miss you Steve.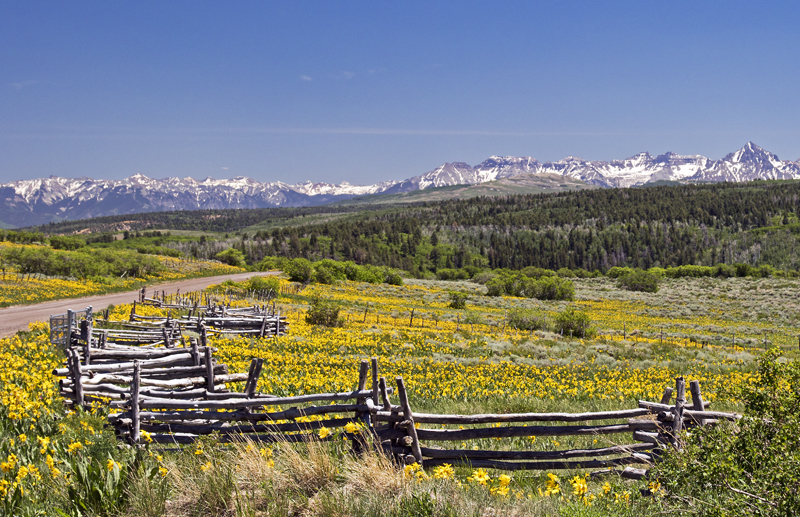 Phone Photography