The Fontenelle Forest Photo Club is having its monthly meeting at Camp Brewster on June 17, 2021 at 7:00 PM. The forest has another event that conflicts with our schedule. Thus, Camp Brewster. There is a link to a map and directions to Camp Brewster under "Upcoming Events" at the bottom of the home page of the website. Don't forget to mark this on your calendar. Map Link
We are going to have our annual election of club board members. Pat Mingarelli is our guest speaker. His talk will be on the national parks. See below for his bio info. I forgot to mention on a previous post, that the photo contest chair person is Donna Gray, and it is a volunteer position. The same goes for the photo displays at the forest and Bellevue Library. Judy Dye is the driving force for this. It is a also voluntary position.
There is no WiFi at the camp. We are unable to do a concurrent Zoom meeting. The Zoom client requires access to the internet. I have been experimenting with video recording. I plan to record the meeting and upload the video to YouTube and then post the link onto a posting on our website. Wish me luck.
Another loss.
Kathy Holms husband, Larry has passed away. We offer our prayers and condolences to her and her family during this sad and stressful time. Kathy is the club's vice-president.
Forest photo display
We had too many photos submitted initially to display at the forest. Judy Dye and her crew swapped out 10 photos recently. Be sure to check out the display the next time you are at the forest. Thank you Judy and crew.
Pat Mingarelli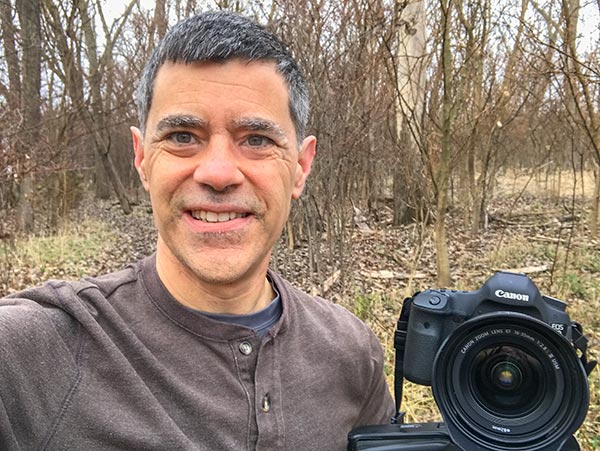 "Pat Mingarelli worked for a newspaper in Ohio before joining the staff of an organizational magazine called Worldwide Challenge. The organization was international, so Pat traveled the world and traveled the country photographing their events, staff and projects. After the 12 years with Worldwide Challenge magazine Pat became a freelance photographer and did work for many other magazines including NebraskaLand and Nebraska Life. His work has also appeared in wildlife magazines and calendars.
Today, Pat primarily works as a real estate/architectural photographer, sports photographer and nature photographer. He resides in Bellevue Nebraska with his wife Patti and their two children, Talitha and Pasquale and their dog Montana".
2021 Photo Contest
Submit photos September 1-12
There is a page on the website that has the instructions and rules for the contest. Page link .
2 Camera Modes
You should use for 98% of your photos.