We we elected club officers at the June 17th meeting;
President – Phil Mininni
Vice-President – Kathy Holm
Treasurer – Kathleen Crawford-Rose
Secretary – Sue Mininni
I want to thank Eric Scholar for being the Secretary for the last 5 years. I asked for the members who would be willing to take on the job of secretary, to step forward. Everyone except Sue stepped back. Congratulations to all of those elected and re-elected. Thank you for your continued support to the club.
Pat Mingarelli
I was disappointed and disillusioned when the digital projector would not work for Pat Mingarelli's presentation. The lighting was terrible for recording video. My attempt to record the meeting failed miserably. No WiFi to even try the Zoom meeting. The main problem was the projector's incapability to see any video coming from Pat's computer. It seems the digital projector is not new enough for the new and improved computer's HDMI outputs. Even with adapters that Pat had that should have worked, didn't. Pat said his equipment was working fine the last time he gave a presentation. The club has its own projector and I didn't even think of bringing it as a backup. For that I am sorry.
For those of you who attend the meeting I have Pat's Power Point file below that can be downloaded and viewed. No audio accompanies this. Those of you who were there will remember what he was talking about when you view the slides. He also has more slides at the end of his presentation then he got to due to time constraints. For those who did not attend missed a great discussion even if we had to get in real close to look at Pat's laptop. The file is safe. If you get a warning from your computer, go ahead and download the file.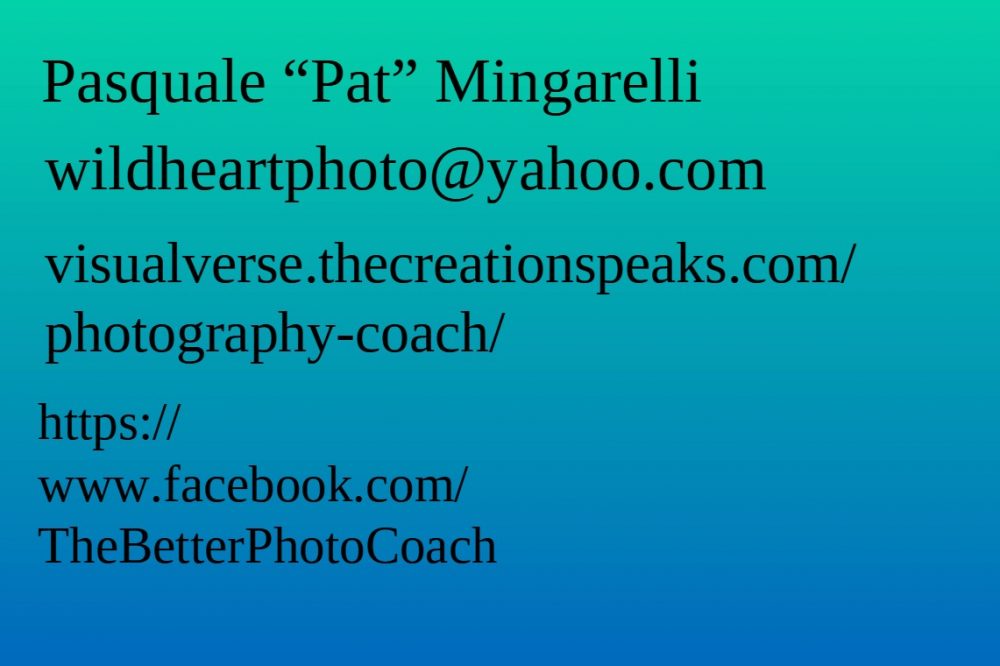 Thoughts
Like I mentioned before due to technical problems, our meeting was not 100% successful. It is extremely difficult to be in charge of the meeting and to perform technical "kind of things" at the same time. I have to consider my options for next year. For my part trying to record the meeting, the back light coming through the windows was too much for my camera. At home the camera and window's app worked great. We messed around till past 7 PM trying to get the projector to work. I don't necessarily blame the forest. I will communicate with our liaison about the inherent problems with Camp Brewster. I take full responsibility and beg for your indulgence.
Our Next Meeting
Our next meeting will be September 16, 2021. Dues will be collected. A speaker has yet to be determined. Our October 21st meeting will be centered around the photo contest where we will get critiques of our photo entries by our judge. Award ribbons will be given out also. You can link to the contest rules here, Rules . They can also be accessed from the website home page at the top next to Home. Just remember the submittal dates are September 1-12th.
Please comment below or email webmaster@fontenelleforestphotoclub.org with comments or suggestions on anything pertaining to the club. I will try to address all of your concerns. I will even try to rationalize my methods of madness.
HDR vid-6 minutes